Der im ländlichen Schottland aufgewachsene Jordan Harvey wagte den Sprung über den großen Teich, immer im Glauben daran, seinen großen Traum in Nashville verwirklichen zu können.
Im August kehrte Harvey nach Europa zurück und spielte im Vorprogramm der Eli Young Band und von Tenille Townes. Dabei nahm er sich die Zeit und beantwortete mir ein paar Fragen.
SI: Jordan, you grew up in Scotland. How did you get into country music?
JORDAN: Growing up, my Grandad was a motor mechanic and on the weekends my brother and I would tag along while he and my Dad would work. The old vinyl player in the corner would spin "Live At Folsom Prison" by Johnny Cash. I fell in love with that train beat from the age of 4 or 5.
SI: Which musicians influenced you the most and why?
JORDAN: Honestly, artists that influence me change on a regular basis, though in this current season I'd say artists such as Johnny Cash, Elton John and Fleetwood Mac have been influencing me the most melodically and lyrically.
SI: When did you decide to go to Nashville? Was it always your goal or dream to live there?
JORDAN: The decision was made roughly in 2018, thanks to the encouragement from my Mom & Dad. It had always been a dream to pursue music, all the while hoping Nashville would be a part of that journey, though it didn't quite become a real possibility until I had earned some press and credentials that would help me secure a work visa!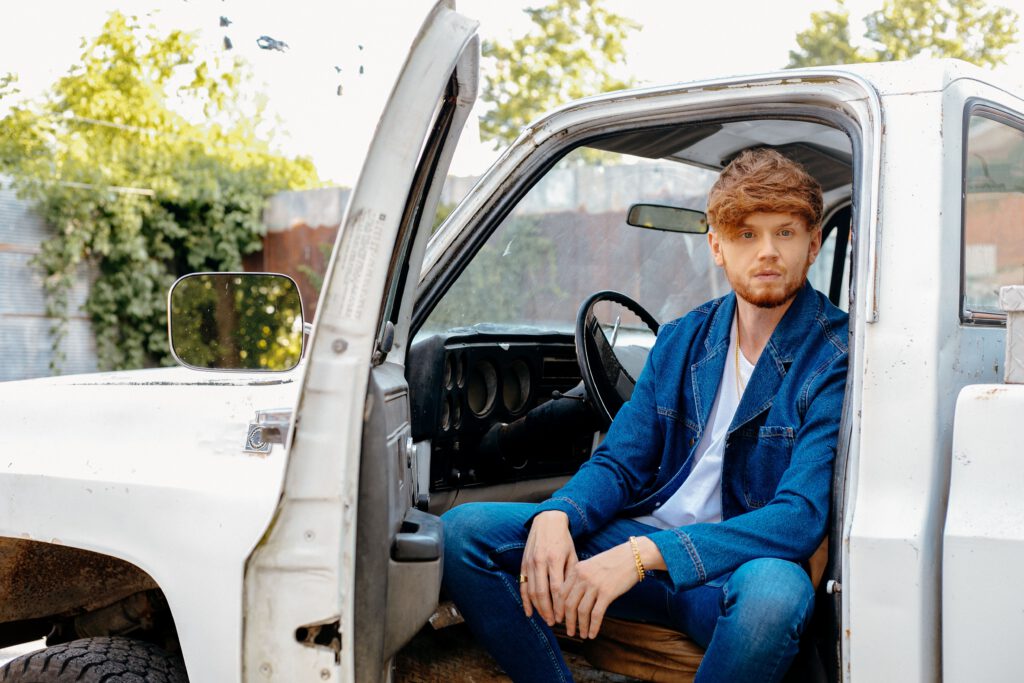 SI: Have you ever felt homesick, and were there points in your young life where you thought it was a wrong decision to leave Scotland?
JORDAN: Homesick? It's inevitable from time to time. I miss Scottish culture and my family the most. Oh, and the pub, of course!
SI: Do you think it's harder for a singer from Scotland or Europe to be successful in Nashville? Do US artists have "home advantage"?
JORDAN: I think it's hard for any artist to 'make it,' period. In my opinion it's crucial to be different so with that being said, being a Scottish lad living in the States, making music, inspired by country whilst wearing a kilt is pretty unique!
SI: You are coming back to Europe now. Do you have special expectations of the shows, of the fans?
JORDAN: Nah, to be honest, I'm just very excited! I can't wait to meet people, especially the ones that dig the tunes. Also, meeting music fans who have absolutely no idea who I am. I always love the challenge of winning them over!
SI: What are your musical plans for the future? For example, where do you see yourself in 5 years?
JORDAN: In 5 years time, I see myself nestled in the pub with my Mrs. and doggo, Ghost enjoying a cold pint of Tennents Lager. Three albums out in the world, playing shows, selling tickets across Europe and the US, and meeting fans hand to hand!
SI: Do you have a special message for your European fans?
JORDAN: Music lovers in Germany, France and many other European countries have always welcomed me with open arms which I'm eternally grateful for, and I hope they love the tunes. I will be coming next year with new music, so keep your eyes peeled and your ears open!
SI: Thanks for your time and the interview! Have fun and I wish you all the best and lots of success!
Interview: Sandra Baumgartl
Photocredit: Lime Tree